2020 and 2021 have been challenging for most people in all possible aspects, and these include situations where things have been financially taxing as well. People all around the globe are facing massive difficulties on the financial front, in the wake of the pandemic.
If you truly want a fresh start in 2024, you have to take complete control of your finances, and prepare a budget for the new year and the months individually as well. A budget would help you as a road map or a guide for your financial journey through the year.
If you are someone who is looking for tips on budgeting for the upcoming new year, you are at the right place. The following new year budgeting tips for 2024 will surely help you in the upcoming financial year:
9 Budgeting Tips For You In 2024
1. Set financial goals for yourself
Polishing up your annual budget is the first step to take here. You must remain organized when it comes to handling your money, be it cash or money in your digital wallets. You have to set clear, concise, and achievable goals for yourself when it comes to managing your finances. Instead of making these goals general, like simply saving money in the financial year 2024, you can try to be more specific in your approach, for instance aiming to save up to $200 per month in order to make a home down payment. Make your targets crystal clear, the time you will take to reach your target, and the estimated amount of money that you are going to save for the year.
2. Write down your budget
Writing something down is the key to making some progress with it in the first place, be it work details or budget details. You can use a personalized budgeting app, a journal, or even an Excel sheet to note down everything that you need and can have access to it anytime later. Writing is also a direct way you can motivate yourself to take action on something soon. You have to observe how much you are spending on your fixed expenses and variable/ flexible expenses. Fixed expenses include the charges for rent, bills, and subscriptions, while flexible expenses are your clothing, food, jewelry charges, which are usually variable for different months.
Noting your bank and credit card statements would be helpful here. Set up a budget for your flexible expenses which you cannot exceed at any cost. You can cut down costs this way.
3. Have an emergency fund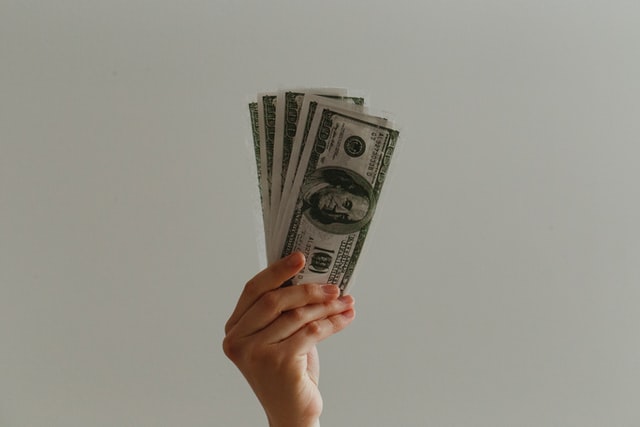 Having an emergency fund kept handy for yourself and your family would be a wise move on your part. When hard times come, this emergency fund is the security you can safely fall back on. For the emergency fund, you have to have at least 6 months of savings handy, if not more to have some considerable amount that can be utilized during times of crisis.
4. Make a plan for your finances
After you get your budget done, you still have elaborate planning to be made for your finances. Turn on automatic payment mode for paying for everything that falls under fixed finances so that you can save time and don't have to bother with making those payments at the beginning of every month. You can schedule these payments every month on certain websites that give you the option to do so.
5. Regulate your spending
Do not be a spendthrift when it comes to your spending habits because after all, your key target with planning your budgeting for the year is to cut down on your expenses. No, we are not telling you to completely annihilate your desires and cut down even on the simple pleasures of life. But you must remember to maintain a balance on how much you spend. Watch out for your recurring expenses like rent or electricity bills and try to cut down on them by shifting somewhere more affordable.
6. Avoid getting into debt
The first word that comes to mind when one hears DEBT also starts with D: DON'T. Getting into debt is something that should be avoided in most situations because you are paying back in installments with added interest, which means that you are ultimately losing out on a lot of your hard-earned money.
read more: 6 Types Of Self-care That You Should Practice
7. If you have debt, keep it manageable
Even though it is suggested most of the time to avoid getting into debt in the first place, sometimes taking a loan is really helpful for acquiring something that will be of value to you in your future – be it getting an educational degree, buying a new house or a new car for yourself. When you have multiple loans to take care of, you can choose the option of consolidating the loan amounts to be paid together at a lower rate of interest. You can also go for a complete refinancing option where you can update the terms of the loan, change the rate of interest to a lower one, change the loan duration, and so on. All these tips will help you manage your loans in a more effective manner.
8. Make changes in budgeting throughout the year
Keeping a static budget throughout the year won't help you, you have to make changes in the budget every three months of the year, if not more. Circumstances change overnight, so you have to remain prepared for all situations. You might have a sudden job change, an emergency medical situation can arise which will require you to have more cash in hand than you usually require. The flexible expenses like groceries, clothing, etc. are also subject to variations every month.
9. Seek professional help
Take the help of a Certified Financial Planner or any individual from notable financial organizations to get a hold of your finances if you feel like things have been really going out of hand for quite some time now. You can also read financial writings on various magazines as well as web portals to get a grip on the subject. If you are interested in investing money, you can reach out to the individuals who are associated with investment agencies and get to know more on the topic.
There you go! We have enlisted all possible ways to get your budget sorted this new year. These budgeting tips will help you, in the long run, to plan and manage your finances, long-term.
Read more
How To Prepare For Christmas And Why You Should Prepare Early For Christmas
Pin this for later