We have collected some quotes that'll make you rethink about love and relationships.
1."I Do Not Trust People Who Don't Love Themselves and Yet Tell Me, 'i Love You.' There is an African Saying Which is: Be Careful When a Naked Person Offers You a Shirt."
― Maya Angelou
2. "Letting Go Doesn't Mean That You Don't Care About Someone Anymore. It's Just Realizing That the Only Person You Really Have Control Over is Yourself." ― Deborah Reber
3."Love is Not Affectionate Feeling, but a Steady Wish for the Loved Person's Ultimate Good as Far as It Can Be Obtained." ― C.s. Lewis
4."When Love is Not Madness It is Not Love."  ― Pedro Calderón De La Barca
5."I No Longer Believed in the Idea of Soul Mates, or Love at First Sight. But I Was Beginning to Believe That a Very Few Times in Your Life, if You Were Lucky, You Might Meet Someone Who Was Exactly Right for You. Not Because He Was Perfect, or Because You Were, but Because Your Combined Flaws Were Arranged in a Way That Allowed Two Separate Beings to Hinge Together." ― Lisa Kleypas
6." I Heard What You Said. I'm Not the Silly Romantic You Think. I Don't Want the Heavens or the Shooting Stars. I Don't Want Gemstones or Gold. I Have Those Things Already. I Want…a Steady Hand. A Kind Soul. I Want to Fall Asleep, and Wake, Knowing My Heart is Safe. I Want to Love, and Be Loved." ― Shana Abe
7."Love is a Fire. But Whether It is Going to Warm Your Hearth or Burn Down Your House, You Can Never Tell." ― Joan Crawford
8."For Many, Love is a Two-sided Coin. It Can Strengthen or Stifle, Expand or Enfeeble, Perfect or Pauperize. When Love is Returned, We Soar. We Are Taken to Heights Unseen, Where It Delights, Invigorates, and Beautifies. When Love is Spurned, We Feel Crippled, Disconsolate, and Bereaved. Polish the Coin and You Will See Only Requited Love on Both Sides. I Was Destined to Love You and I Will Belong to You Forever."  ― Colleen Houck
9."It is Not a Lack of Love, but a Lack of Friendship That Makes Unhappy Marriages."
― Friedrich Nietzsche
10."If People Are Going to Be Allowed to Say "we Love You" and "i Love You", They'd Better Have the Backbone to Prove It. Love Isn't Just a Word."― C. Joybell C.
11."No Relationship is Perfect, Ever. There Are Always Some Ways You Have to Bend, to Compromise, to Give Something Up in Order to Gain Something Greater…the Love We Have for Each Other is Bigger Than These Small Differences. And That's the Key. It's Like a Big Pie Chart, and the Love in a Relationship Has to Be the Biggest Piece. Love Can Make Up for a Lot."
―sarah Dessen
12."Most Men Claim to Desire Driven, Independent and Confident Women. Yet When Confronted With Such a Creature Reverence Often Evolves Into Resent. For Just Like Women, Men Need to Be Needed."  ―tiffany Madison
13."What Was It Like to Love Him? Asked Gratitude.
It Was Like Being Exhumed, I Answered, and Brought to Life in a Flash of Brilliance.
What Was It Like to Be Loved in Return? Asked Joy.
It Was Like Being Seen After a Perpetual Darkness, I Replied. To Be Heard After a Lifetime of Silence.
What Was It Like to Lose Him? Asked Sorrow. There Was a Long Pause Before I Responded:
It Was Like Hearing Every Goodbye Ever Said to Me—said All at Once."
― Lang Leav, Love & Misadventure
14."For the Two of Us, Home Isn't a Place. It is a Person. And We Are Finally Home."
― Stephanie Perkins
15."Anyone Who Loves in the Expectation of Being Loved in Return is Wasting Their Time."
― Paulo Coelho
17."The Course of True Love Never Did Run Smooth."― William Shakespeare
18."For My Part, I Prefer My Heart to Be Broken.it is So Lovely, Dawn-kaleidoscopic Within the Crack." ―d.h. Lawrence
19."Anyone Who Loves in the Expectation of Being Loved in Return is Wasting Their Time."
― Paulo Coelho
---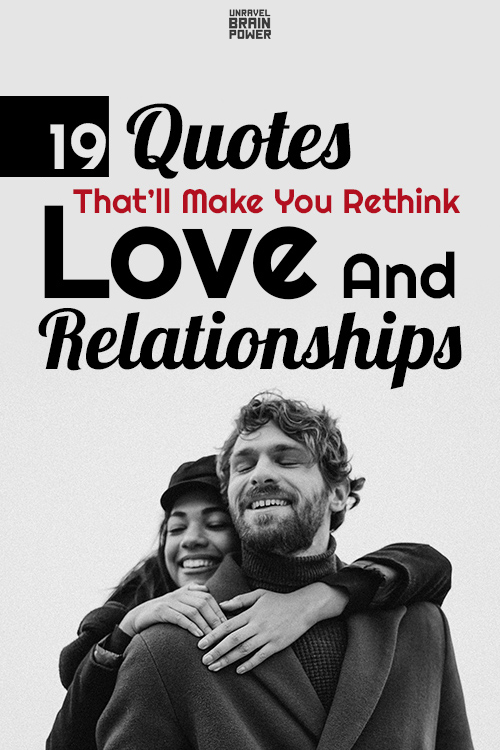 Read More 
19 Osho Quotes On Life, Love, Happiness