Find out these inspirational sayings quotes that you can get inked on your body!
Be kind to yourself.
Don't dream your life live your dream.
Even the moon, master of the sea, illuminator of the night, has her creators.
In three words I can sum up everything I've learned about life. It goes on. —​ Robert Frost
I'm not what I have done, I'm what I have overcome.
She conquered her demons and wore her scars like wings. —​ Atticus
Forget the risk and take the fall. If it's what you want it's worth it all.
We are all broken, that's how the light gets in.
She's proof that you can walk through hell and still be an angel. —​ r.n. Sin
To love or have loved, that is enough. Ask nothing further. There is no other pearl to be found in the dark folds of life. —​Victor Hugo, "Les Miserables"
Imperfection is beauty madness is genius.
To love at all is to be vulnerable. —​ C.S. Lewis
Have the courage to live. Anyone can die.
A reader lives a thousand lives before he dies. The man who never reads lives only one.
Part of her mystery is how she is calm in the storm and anxious in the quiet. —​ JMStorm
Live each day as if it were your last.
I myself am made entirely of flaws stitched together with good intentions.
Never forget yesterday, but always live for today. You never know what tomorrow can bring, or what it can take away.
In Greek, you don't really say "I miss you." You say "Mov AeÍheiç," which is closer to "You are missing from me."
I know I was born and I know that I'll die the in between is mine.
I found the one whom my soul loves. —​ Song of Salomon 3:4
Dream without fear love without limits.
Trust your struggle.
And the chaos within me found balance.
Always on my mind forever in my heart.
I could conquer the world with one hand as long as your holding the other.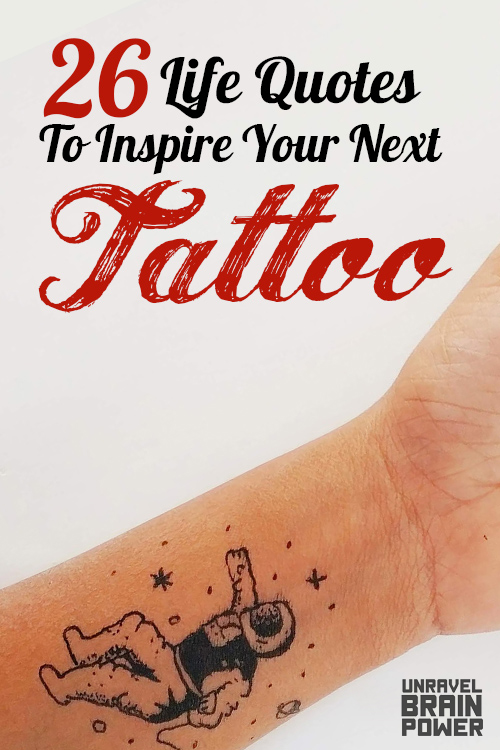 Read More – 23 Powerful Deep Quotes That Will Give You The Chills