Inspirational mental health quotes from literature to famous celebrities for awareness and good mental balance to celebrate mental health day.
Here are quotes for mental health awareness month
1.) There's a mental health problem in the sense that people are so afraid of the stigma that they don't get help. But there's absolutely a gun control problem in the country.
Rosalynn Carter
2.) The only thing more exhausting than having a mental illness is pretending like you don't.
Unknown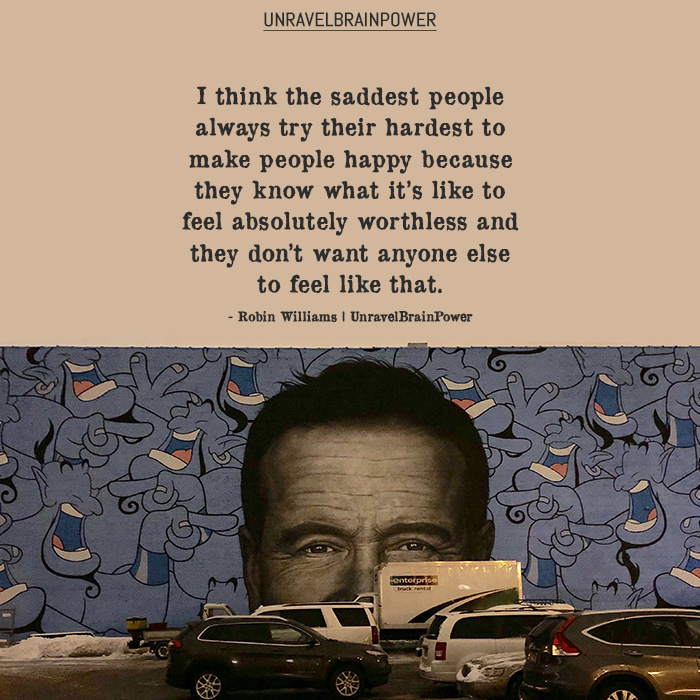 3.) I think the saddest people always try their hardest to make people happy because they know what it's like to feel absolutely worthless and they don't want anyone else to feel like that.
Robin Williams
4.) Beautiful fake smile. All it takes is a beautiful fake smile to hide an injured soul and they will never notice how broken you really are.
Robin Williams
5.) I think that we're all mentally ill. Those of us outside the asylums only hide it a little better — and maybe not all that much better after all.
Stephen King
6.) Insanity doesn't run in my family. It strolls through, taking time to get to know each of us personally.
Unknown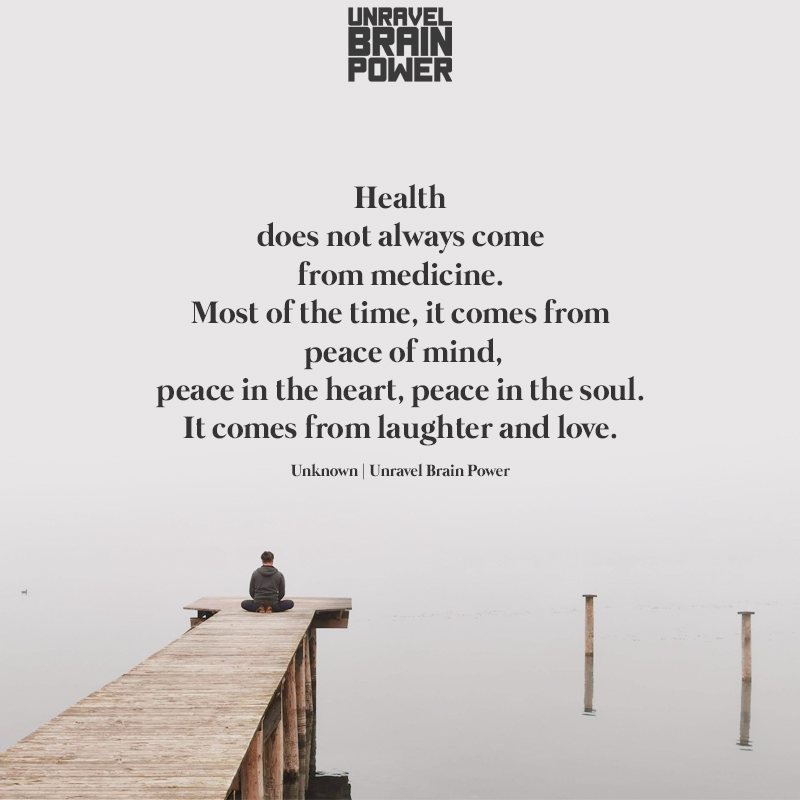 7.) Health does not always come from medicine. Most of the time, it comes from peace of mind, peace in the heart, peace in the soul. It comes from laughter and love.
Unknown
8.) It's okay to feel unstable. It's okay to disassociate. And, it's okay to hide from the world. And, it's okay to need help. It's okay not to be okay. Your mental illness is not a personal failure.
Unknown
9.) A question that always makes me hazy is it me or are the others crazy?
Albert Einstein
10.) Freud: If it's not one thing, it's your mother.
Robin Williams
11.) When life knocks you down, do a burpee!
Unknown
12.) My imaginary friend thinks you have serious mental health issues.
Unknown
13.) Anyone who goes to a psychiatrist should have his head examined.
Samuel Goldwyn
14.) Instead of a sign that says, "Do not disturb," I need one that says, "Already disturbed, proceed with caution."
Unknown
15.) I quit therapy because my analyst was trying to help me behind my back.
Richard Lewis
16.) If you're happy and you know it, shake your meds.
Unknown
17.) I told my psychiatrist that everyone hates me. He said I was being ridiculous – everyone hasn't met me yet.
Rodney Dangerfield
18.) Emotional pain is not something that should be hidden away and never spoken about. There is truth in your pain, there is growth in your pain, but only if it's first brought out into the open.
Steve Aitchison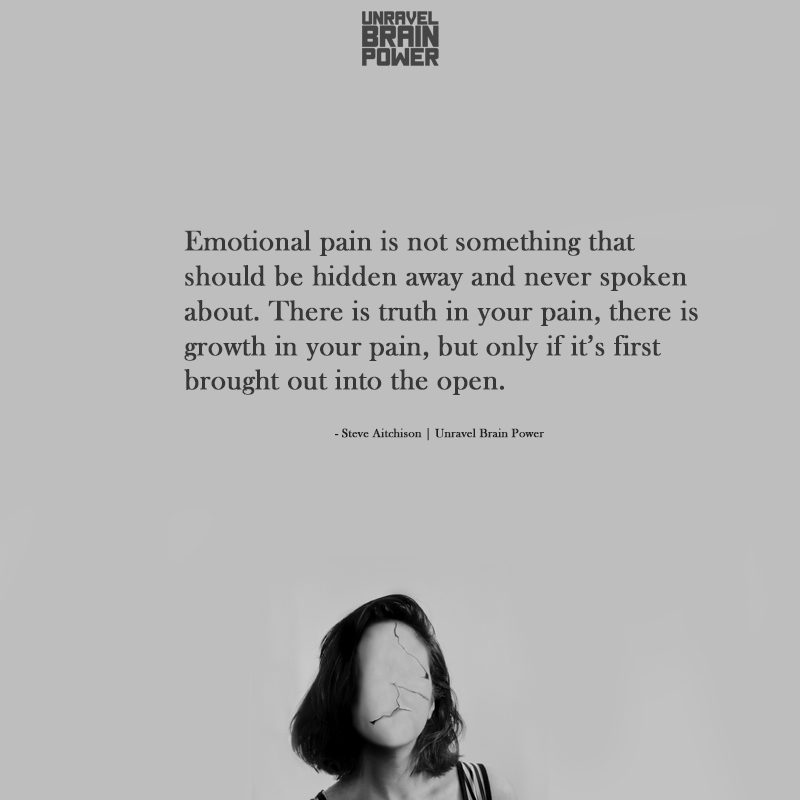 19.) I became insane with long intervals of horrible sanity.
Edgar Allan Poe
20.) I think it's really important to de-stigmatize mental illness in any form. I think there's a lot of people that are carrying around guilt and shame and baggage for sh** that doesn't matter. Everybody is going through something, everybody has had something that they've had to overcome.
Mary Lambert
21.) She was like the moon … part of her was always hidden.
Unknown
22.) The advice I'd give to somebody that's silently struggling is, you don't have to live that way. You don't have to struggle in silence. You can be un-silent. And you can live well with a mental health condition, as long as you open up to somebody about it, because it's really important you share your experience with people so that you can get the help that you need.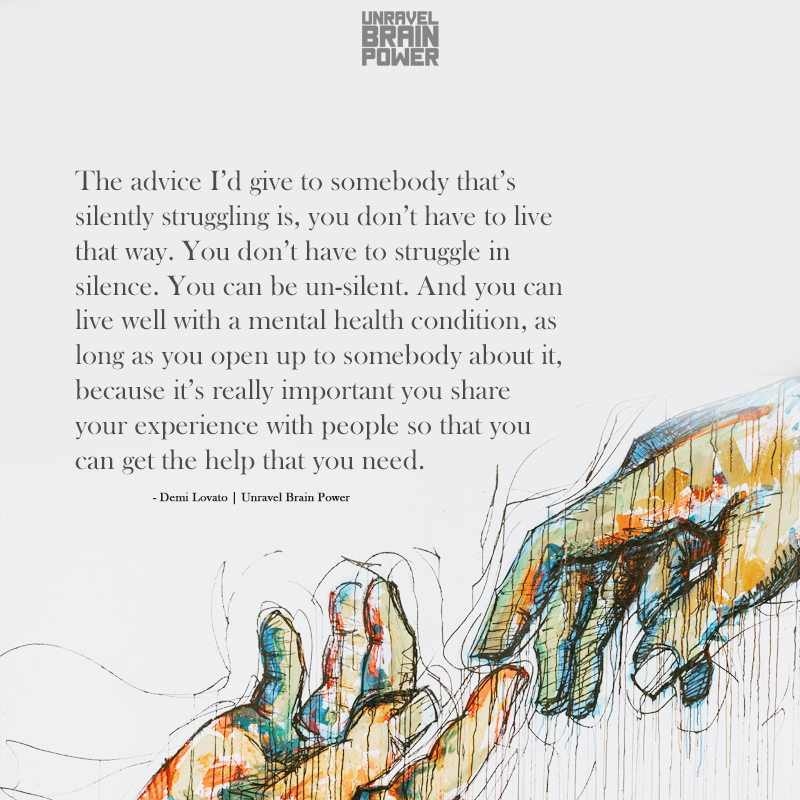 Demi Lovato
23.) Never underestimate the pain of a person, because, in all honesty, everyone is struggling. Just some people are better at hiding it than others.
Unknown
24.) You are so brave and quiet, I forget you are suffering.
Ernest Hemingway
25.) Mental health is an important topic and should be discussed more frequently. It's not "attention-seeking".
Brien Blatt
26.) This feeling will pass. The fear is real but the danger is not.
Cammie McGovern
27.) There isn't anybody out there who doesn't have a mental health issue, whether it's depression, anxiety, or how to cope with relationships. Having OCD is not an embarrassment anymore – for me. Just know that there is help and your life could be better if you go out and seek help.
Howie Mandel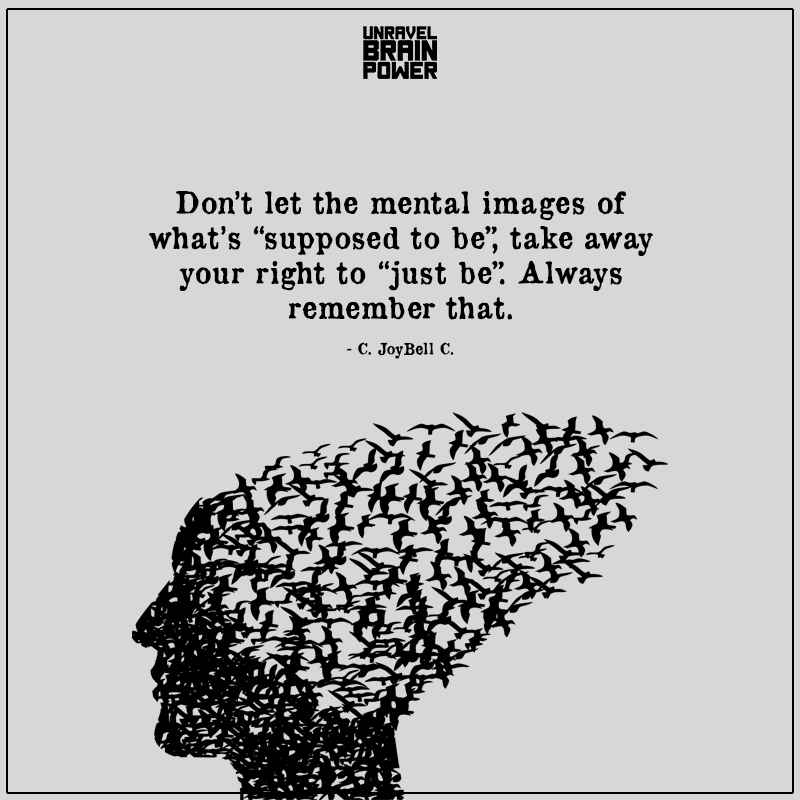 28.) Don't let the mental images of what's "supposed to be", take away your right to "just be". Always remember that.
C. JoyBell C.
29.) Diseases of the mind can be more torturous than the diseases of the body.
Abhijit Naskar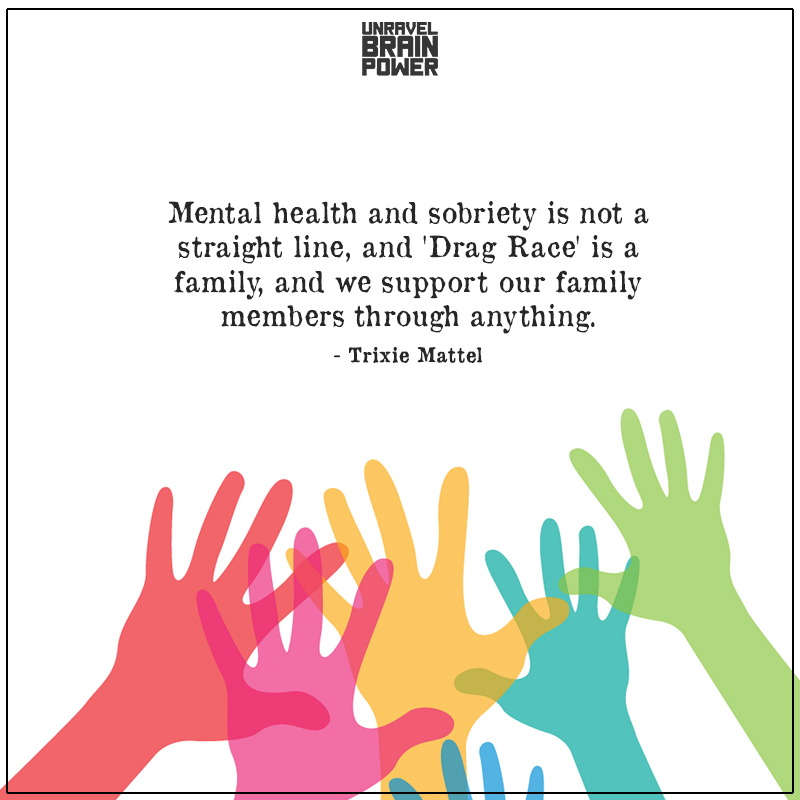 30.) Mental health and sobriety are not a straight line, and 'Drag Race' is a family, and we support our family members through anything.
Trixie Mattel
31.) It was the way they had exploited his schizophrenia to their advantage, wielding it to maim a man who was already mentally crippled.
Vivian Barz, Forgotten Bones
32.) What mental health needs is more sunlight, more candor, and more unashamed conversation.
Glenn Close
33.) Don't let your struggle become your identity.
Unknown
34.) The only journey is the journey within.
Rainer Maria Rilke
35.) I have never seen battles quite as terrifyingly beautiful as the ones I fight when my mind splinters and races, to swallow me into my own madness, again.
Nicole Lyons, Hush
36.) If you are broken, you do not have to stay broken.
Selena Gomez
37.) Some of the most comforting words in the universe are 'me too.' That moment when you find out that your struggle is also someone else's struggle, that you're not alone, and that others have been down the same road.
Unknown
38.) Nobody can save you but yourself, and you're worth saving. It's a war not easily won, but if anything is worth winning then this is it.
Charles Bukowski
39.) The experience I have had is that once you start talking about [experiencing a mental health struggle], you realize that actually you're part of quite a big club.
Prince Harry
40.) Anything that's human is mentionable, and anything that is mentionable can be more manageable. When we can talk about our feelings, they become less overwhelming, less upsetting, and less scary.
Fred Rogers
41.) Your present circumstances don't determine where you go; they merely determine where you start.
Nido Qubein
42.) If you're going through hell, keep going.
Winston Churchill
43.) Mental health…is not a destination, but a process. It's about how you drive, not where you're going.
Noam Shpancer
44.) The strongest people are those who win battles we know nothing about.
Unknown
45.) I would say what others have said: It gets better. One day, you'll find your tribe. You just have to trust that people are out there waiting to love you and celebrate you for who you are. In the meantime, the reality is you might have to be your own tribe. You might have to be your own best friend. That's not something they're going to teach you in school. So start the work of loving yourself.
Wentworth Miller
46.) One small crack does not mean that you are broken, it means that you were put to the test and you didn't fall apart.
Linda Poindexter
47.) But no matter how much evil I see, I think it's important for everyone to understand that there is much more light than darkness.
Robert Uttaro
48.) The most beautiful people we have known are those who have known defeat, known suffering, known struggle, known loss, and have found their way out of the depths. These persons have an appreciation, a sensitivity, and an understanding of life that fills them with compassion, gentleness, and deep loving concern. Beautiful people do not just happen.
Elisabeth Kübler-Ross
49.) Tough times never last, but tough people do!
Robert Schuller
50.) Sometimes the people around you won't understand your journey. They don't need to, it's not for them.
Joubert Botha
51.) The best thing you could do is master the chaos in you. You are not thrown into the fire, you are the fire.
Mama Indigo
52.) She is a beautiful piece of broken pottery, put back together by her own hands. And a critical world judges her cracks while missing the beauty of how she made herself whole again.
J.M. Storm
53.) Be patient and tough; someday this pain will be useful to you.
Ovid
54.) She overcame everything that was meant to destroy her.
Sylvester McNutt
55.) There is hope, even when your brain tells you there isn't.
John Green
56.) Mental health problems don't define who you are. They are something you experience. You walk in the rain and you feel the rain, but, importantly, you are not the rain.
Matt Haig
57.) What we achieve inwardly will change our outer reality.
Plutarch
58.) The problem with having problems is that 'someone' always has it worse.
Tiffany Madison
59.) Often it's the deepest pain which empowers you to grow into your highest self.
Karen Salmansohn
60.) The humanity we all share is more important than the mental illnesses we may not.
Elyn R. Saks
61.) Healing takes time, and asking for help is a courageous step.
Mariska Hargitay
62.) If we start being honest about our pain, our anger, and our shortcomings instead of pretending they don't exist, then maybe we'll leave the world a better place than we found it.
Russell Wilson
63.) There is a crack in everything, that's how the light gets in.
Leonard Cohen
64.) You have to fight a battle more than once.
Margaret Thatcher
65.) Not until we are lost do we begin to understand ourselves.
Henry David Thoreau
66.) Just because no one else can heal or do your inner work for you doesn't mean that you can, should, or need to do it alone.
Lisa Olivera
67.) Many survivors insist they're not courageous: 'If I were courageous I would have stopped the abuse.' 'If I were courageous, I wouldn't be scared'… Most of us have it mixed up. You don't start with courage and then face fear. You become courageous because you face your fear.
Laura Davis
68.) Happiness can be found even in the darkest of times, if one only remembers to turn on the light.
Albus Dumbledore from Harry Potter
69.) And we put a fake to smile to hide the pain, yet we wish someone would look closely enough and see how broken we really are inside.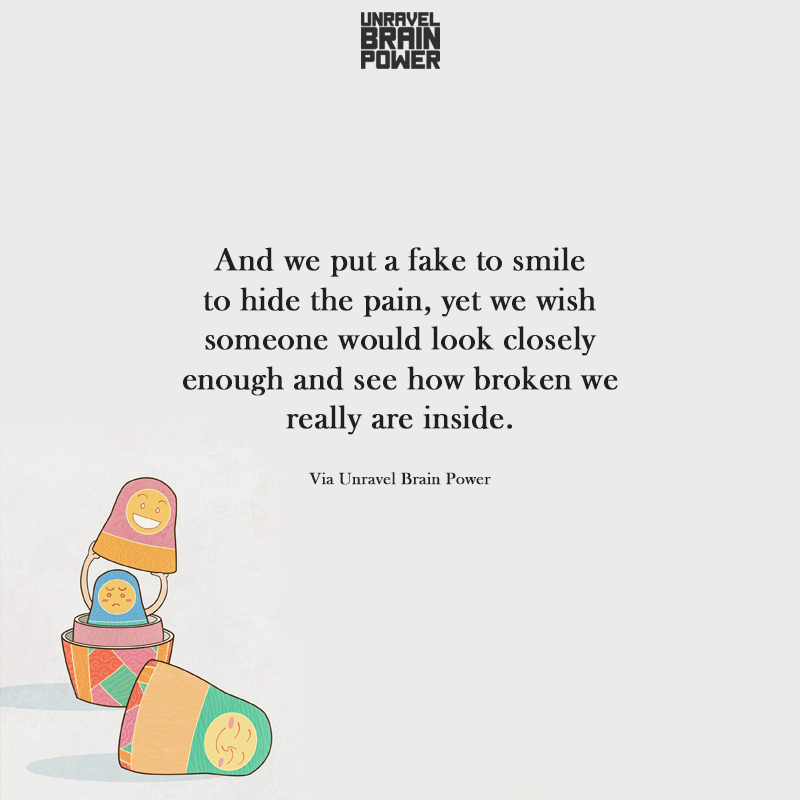 70.) You've got this!
Unknown
71.) Self-esteem is as important to our well-being as legs are to a table. It is essential for physical and mental health and for happiness.
Louise Hart
72.) Show me where you're broken and I'll show you the places where one day you'll shine.
Mark Anthony
73.) You were given this life because you are strong enough to live it.
Unknown
74.) If there is no struggle, there is no progress.
Fredrick Douglass
75.) The only journey is the journey within.
Aisha Mirza
76.) When I let go of what I am, I become what I might be. When I let go of what I have, I receive what I need.
Tao Te Ching
77.) One small crack does not mean that you are broken, it means that you were put to the test and you didn't fall apart.
Linda Poindexter
78.) You're braver than you believe and stronger than you seem, and smarter than you think.
Christopher Robin
79.) Believe in yourself and all that you are. Know that there is something inside of you that is greater than any obstacle.
Christian D. Larson
80.) Courage is not the absence of fear, but doing something in spite of fear.
Unknown
81.) You can steer yourself any direction you choose.
Dr. Suess
82.) Tough times never last, but tough people do!
Robert Schuller
83.) Change what you can, manage what you can't.
Raymond McCauley
84.) You're amazing just the way you are!
Unknown
85.) You gain strength, courage, and confidence by every experience in which you really stop to look fear in the face. You must do the thing you think you cannot do.
Eleanor Roosevelt
86. ) I support mental health awareness month
87.) Just because you don't understand it doesn't mean it isn't so.
Lemony Snicket, The Blank Book
88.) I fight for my health every day in ways most people don't understand. I'm not lazy. I'm a warrior.
89. ) I understand your pain. Trust me, I do. I've seen people go from the darkest moments in their lives to living a happy, fulfilling life. You can do it too. I believe in you. You are not a burden. You will NEVER BE a burden.
Sophie Turner
Read more :
15 Hobbies That Can Help To Improve Your Mental Health
14 Things To Do On This Mental Health Day
Pin it