These 20 romantic quotes from love poems sure to win her over and get her back into your loving arms.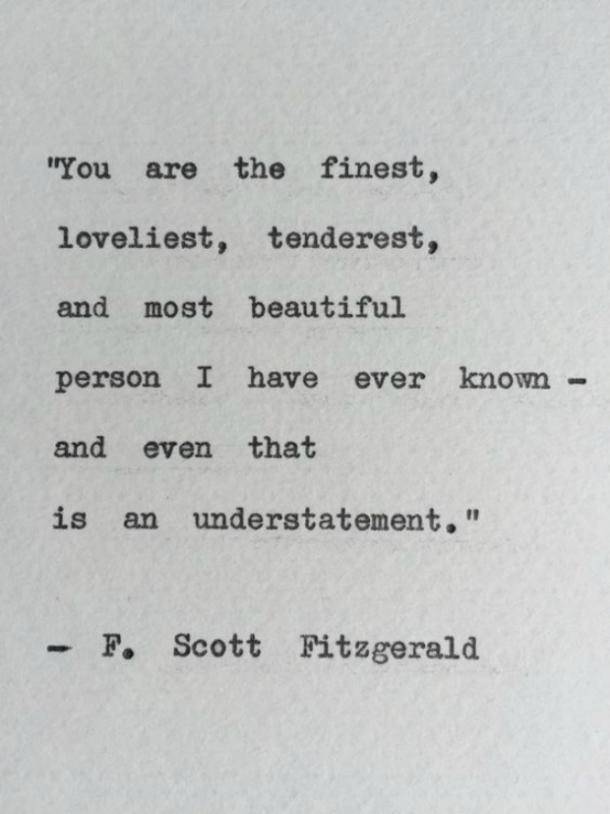 "You are the finest, loveliest, tenderest, and most beautiful person I have ever known — and even that is an understatement." — F. Scott Fitzgerald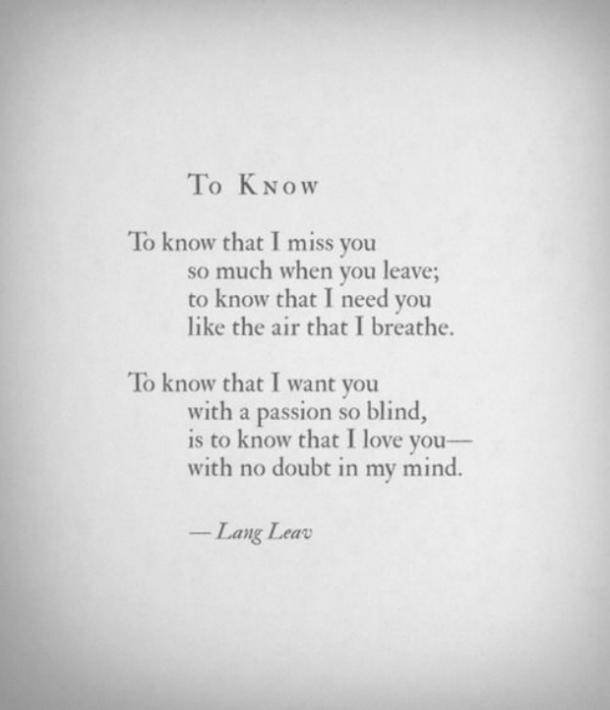 "To know that I miss you so much when you leave; to know that I need you like the air that I breathe. To know that I want you with a passion so blind, is to know that I love you — with no doubt it my mind." — Lang Leav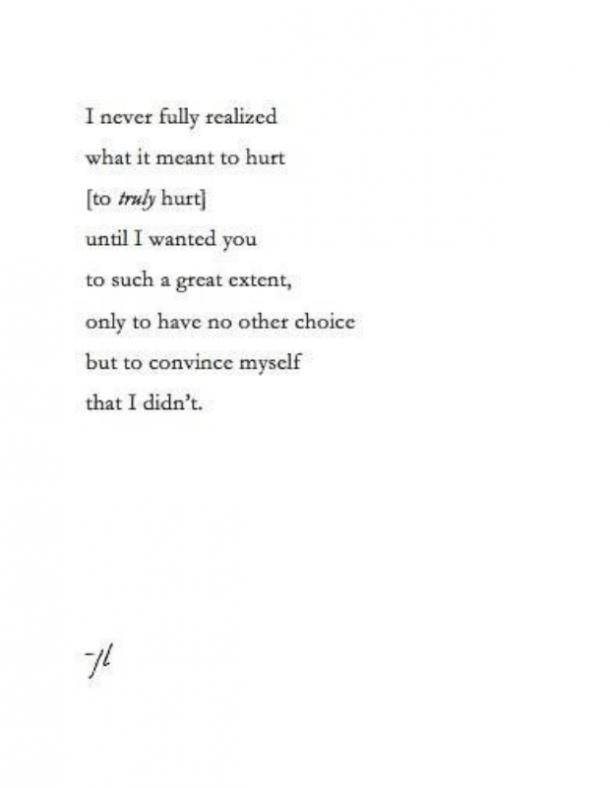 "I never fully realized what it meant to hurt (to truly hurt) until I wanted you to such a great extent, only to have no other choice but to convince myself that I didn't." — jl
"I still search for you in crowds, in empty fields and soaring clouds. In city lights and passing cars, on winding roads and wishing stars. I wonder where you could be now, for years I've not said your name out loud. And long since I called you mine — time has passed for you and I. But I have learnt to live without, I do not mind — I still love you anyhow." — Lang Leav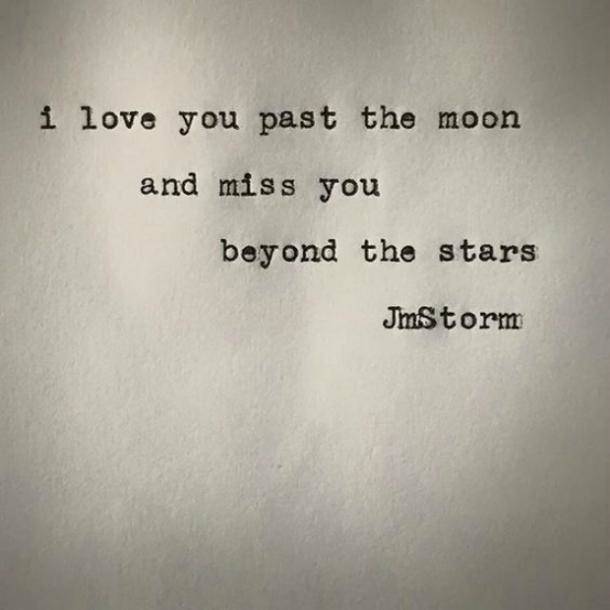 "I love you past the moon and miss you beyond the stars." — JM Storm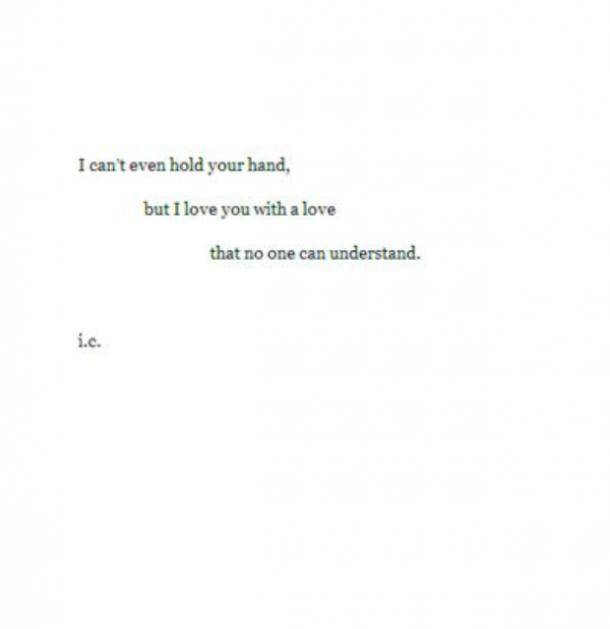 "I can't even hold your hand, but I love you with a love that no one can understand." — i.c.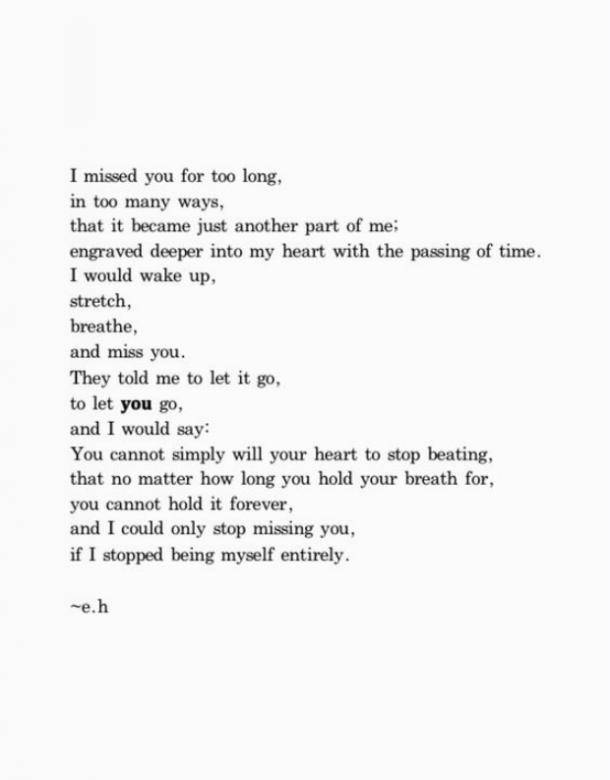 "I missed you for too long, in too many ways, that it became just another part of me; engraved deeper into my heart with the passing of time. I would wake up, stretch, breathe, and miss you. They told me to let it go, to let you go, and I would say: You cannot simply will your heart to stop beating, that no matter how long you hold your breath for, you cannot hold it forever, and I could only stop missing you if I stopped being myself entirely." — e.h.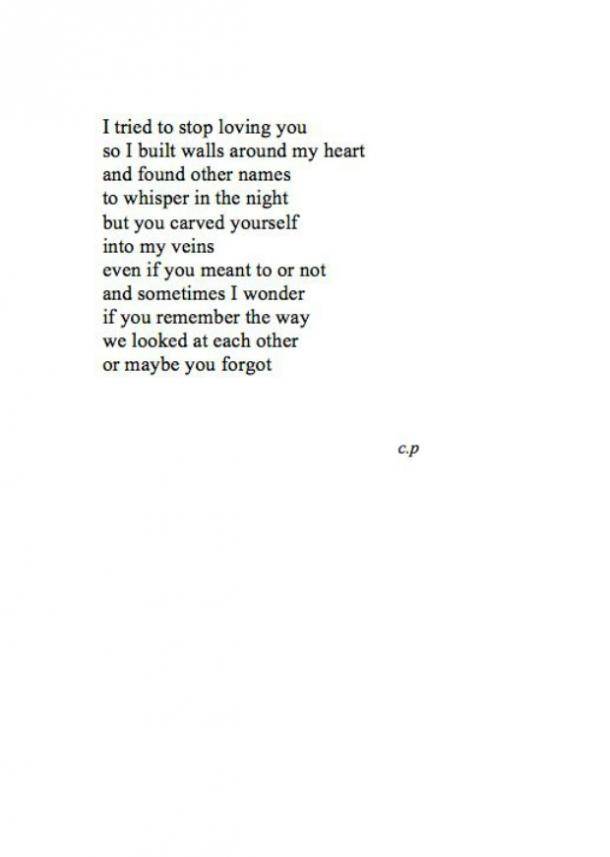 "I tried to stop loving you so I built walls around my heart and found other names to whisper in the night but you carved yourself into my veins even if you meant to or not and sometimes I wonder if you remember the way we looked at each other or maybe you forgot." — c.p.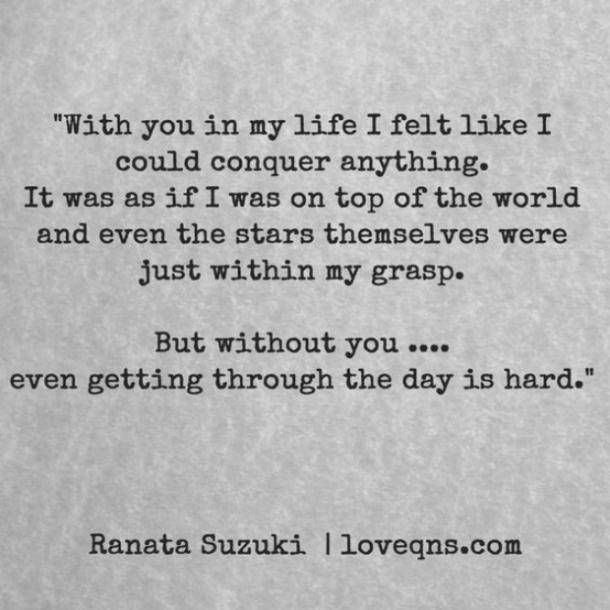 "With you in my life I felt like I could conquer anything. It was as if I was on top of the world and even the stars themselves were just within my grasp. But without you … even getting through the day is hard." — Ranata Suzuki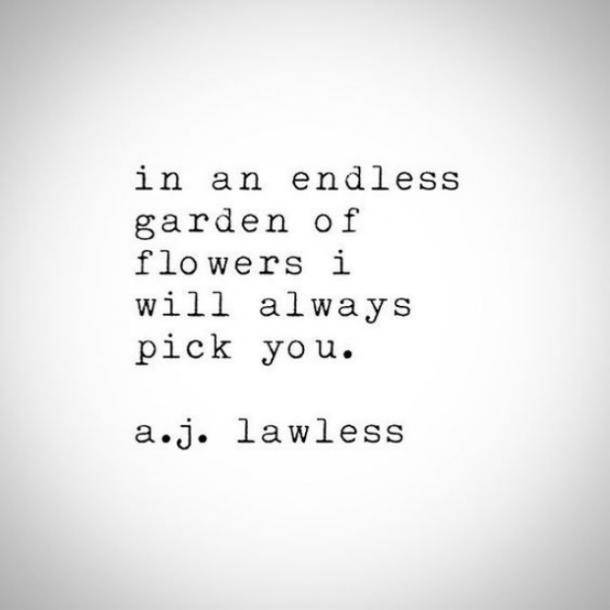 "In an endless garden of flowers I will always pick you." — AJ Lawless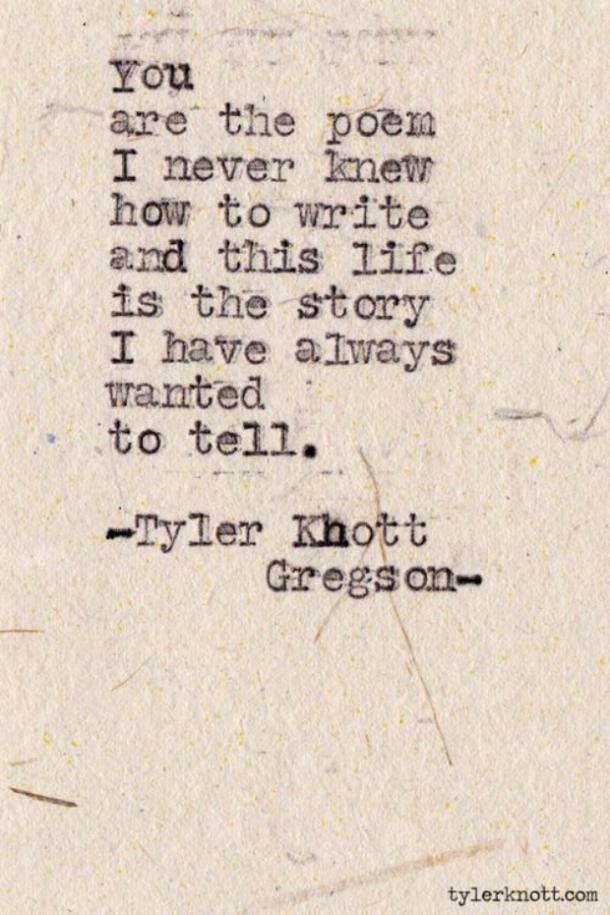 "You are the poem I never knew how to write and this life is the story I have always wanted to tell." — Tyler Knott Gregson