Make your man feel special with these 10 effortless tips.
Do you know men too crave for love and attention? But they never ask for it!
If that makes you wonder why do you need to make your man feel special, then think of why your man needs to work so hard to make you feel special!
The need for making your man feel special in a relationship is to keep alive the existence of love. It's only to keep the relationship going and growing. 
Wouldn't you like to see him happy to be with you? How about being the reason behind his everlasting smile?
How do you make things work in your relationship if you ask? It is through a mutual wish to keep the affection alive and through persistent reciprocation of love.
A love-bond dies when two people seem to have taken each other for granted. This makes them get bored of each other and the connection slowly dies a premature death. And trust me, expressing your man how special they are to you in your life, does not have to be complicated.
Even though there are no definite rules, but below are the 10 easiest and effortless ways to make your man feel special:
1. Gift him some quality time.
It might not be easy to give your man enough time while you have a 9 hours job and 2 hours of traveling, or when you both are struggling in different cities.
But it's really important that you give him a quality time where you both make some happy and memorable moments. 
In a world so fast on technology, the meeting is not the only option. There is nothing better than face to face conversation with your man, but if that is not possible, gadgets and apps will help you connect.
Fish out a time span, say about an hour, in the entire day, which is appropriate for both of you to communicate with each other. Ask him how his day went. Express how you wish to spend time with him, to see him and feel close to him. This could be a very small initiative on your part to let him know you are always there for him.
Giving quality time to your man can include a simple tight hug when you both meet, a surprise movie date, holding hands and walking down the streets, or simply a coffee and a healthy-meaningful conversation.
2. Cook for him.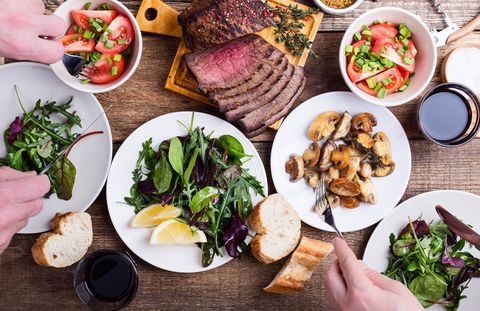 They say "The way to a man's heart is through his stomach", and it is not a lie! Cooking food for your man can be one of the most effortless ways to make him feel special. Not only that, this could also be an amazing way to win his affection.
One does not have to be a perfect cook, it is about the efforts you take and make him know that you are working hard to retain intimacy.
Cooking is no more a tough task, thanks to cooking videos on youtube! Cook his one favorite meal when you are at his place and surprise him. Instead of ordering the food or wasting time on choosing the meal, spend some cozy time together and enjoy the home cooked food.
The food might not be from a star studded hotel, but he will never forget your efforts in making him feel special and wanted!
3. Get along well with his friends.
Never to forget your man's 'casual friends', 'close friends' and 'best friend' – everyone is precious to him.
If you love him, you have to love his friends too, equally or probably more. This way of considering "his" friends as "our" friends, can work as a booster in the relationship.
Your man is going to love you more when he sees you are loving and respecting his friends the way you do for him. Instead of spending time apart, isn't it a good idea to chill along with his friends and him?
Welcome your boyfriend's/man's friends, break the ice, organize a beer party for them. This will not just make him feel special, but also will make him realize that you are unlike his ex who threw tantrums when you chose to spend some time with your friends. 
Refrain from getting jealous of his female friends and disliking his male friends, and never make him choose between you and his friends. No man likes to hear that his girl doesn't like his friends.
4. Buy gifts for his family.
It is the little things that matter in a relationship. He will feel special and loved when you get along with his family. Being respectful and polite does not take many efforts.
There might be chances that you have not met his parents much or maybe you just get to see them occasionally; try to be expressive in that case.
Try to express that you remember his parents and miss them, or tell your man how much you cherish the last vacation you were there with his family, or how lovely the hospitality was.
As a thanksgiving, send a beautiful vase or wall hanging frames, health supplements or a basket full of nuts and cookies, a unique tea pot set or flavored tea bags. Gift anything that is thoughtful, useful, inexpensive yet delightful.
Just make sure you gift them with love. Show them that you not only care for their son but also for them.
5. Share the financial burden.
Usually, people hold on to this myth that a man should be paying for everything and sometimes that makes a relationship become complicated. 
But today's women, are more confident, independent and financially secure. If you want to make your man feel special just share his financial burden.
When you stop making it a compulsion to always pay your phone bills, restaurant bills and take you out for shopping, movie dates, vacations, you let him know that you are here to share the responsibilities towards this relationship instead of becoming a burden.
Tell him to be a gentleman, he does not need to always treat you like a princess by giving you materialistic happiness.
Keep it balanced and equal, for instance, if he bought you flowers and chocolates, you can pay for his foot massage!
6. Decorate his room.
This is another cute way to make your man feel special.
You can redesign the interior of his room, reshuffle the furniture, change the dirty sheets and pillow covers, add wallpaper with pictures of you two, throw off those dull curtains,fill that corner with a colored lampshade. You can also add floating candles on the table along with some subtle scents.
All these little things are going to make your man feel special, happy and positive.
Your man would never mind you being an interior designer for a day and bringing a change in his room. He will notice those efforts you make to prove to him that he is lovable.
And the perk? Decorating his room with new furnishings can make his room a perfect nest for sharing the love.
7. Surprise! Surprise!
It's doing the little things for your man and making him feel they are lucky to have you.
There are so many times they liked something in the mall and didn't buy it for himself. Instead, he made sure to buy you what you like.
It's time for you to return back the equal amount of love, by surprising him with the things he often dreams of buying or wanted to buy but did not.
It does not have to be an expensive car, it just may be the wallet or that leather jacket he would need for the next trip out with his friends, a hunter shoe for trekking because you noticed the old one is no more in a nice condition.
Surprising your man with valuable gifts will generate feelings and will help in nurturing the relationship.
8. Lend him a thoughtful ear
Sometimes it's okay to fight and argue, it lets your man know that you care for him in a special way.
Not all fights can be negative, depending on the gravity of the issue. A relationship can never be perfect if two people don't fight with each or agree on most things. When you communicate your limits,your boundaries and your expectations from the relationship to each other, in a healthy way, you two become a strong team.
A man is not always supposed to be tough. There will be circumstances when your man might emotionally break down. Hear him out, provide him the comfort zone to open up, be expressive, be concerned about his well being; let him know that you will stick to him through thick and thin.
After all, he is YOUR man. You are to take care of his physical, emotional, sexual, spiritual, and mental troubles. Who else other than you would really seem to be bothered when he misses out his lunch because of work pressure?
Keep reminding him that you are never going to let him fight alone. 
9. Forgive him.
Many times, we become too entangled in our conflictual inner world and fail to notice how those are effecting our interactions with others.
Your partner might have forgotten your anniversary date or your birthday and all you do is end up thrashing him for being so heartless.
Know that your man always has the best interest for you. If he did something that hurt you, its because it was unintentional. Instead of using passive-aggressive techniques like guilt tripping, stonewalling and silent treatment, directly communicate what hurt you.
Next, get rid of your pride and forgive him.
It not only helps bring back a positivity between you both but also restores your mental peace. After all, peace and harmony are the keys to a healthy relationship. 
10. Don't give up on him.
Last but not least, NEVER ever think of giving upon him. Love is about being patient and considerate. Things might get extremely difficult between you both from time to time. The boat might get rocky, the sea might get rough. But hold on to him.
Have patience and never think of leaving him. If you are going through a hard time with him, don't look for escape elsewhere. Be faithful to him, wait till you mend things between both of you. You never know, the next time you and him as a unit, might emerge out stronger!
Learn to fix, not throw away something which is broken.
The more you are being authentic and admiring, everything will work out just fine. When you follow these effortless ways and make him feel special, you will be making him feel more attracted to you.
When he'll recall your sweet efforts and appreciations, he will feel like the luckiest man to have you.
There are so many things that a man does to make her girl feel special and happy, it's time that we do for them and let them know that our life would not be exciting if they wouldn't be part of it. 
Love your man.