Make your man feel special with these 10 effortless tips.
Do you know men too crave for love and attention? But they never ask for it!
If that makes you wonder why do you need to make your man feel special, then think of why your man needs to work so hard to make you feel special!
The need for making your man feel special in a relationship is to keep alive the existence of love. It's only to keep the relationship going and growing. 
Wouldn't you like to see him happy to be with you? How about being the reason behind his everlasting smile?
How do you make things work in your relationship if you ask? It is through a mutual wish to keep the affection alive and through persistent reciprocation of love.
A love-bond dies when two people seem to have taken each other for granted. This makes them get bored of each other and the connection slowly dies a premature death. And trust me, expressing your man how special they are to you in your life, does not have to be complicated.
Even though there are no definite rules, but below are the 10 easiest and effortless ways to make your man feel special:
1. Gift him some quality time.
It might not be easy to give your man enough time while you have a 9 hours job and 2 hours of traveling, or when you both are struggling in different cities.
But it's really important that you give him a quality time where you both make some happy and memorable moments. 
In a world so fast on technology, the meeting is not the only option. There is nothing better than face to face conversation with your man, but if that is not possible, gadgets and apps will help you connect.
Fish out a time span, say about an hour, in the entire day, which is appropriate for both of you to communicate with each other. Ask him how his day went. Express how you wish to spend time with him, to see him and feel close to him. This could be a very small initiative on your part to let him know you are always there for him.
Giving quality time to your man can include a simple tight hug when you both meet, a surprise movie date, holding hands and walking down the streets, or simply a coffee and a healthy-meaningful conversation.
2. Cook for him.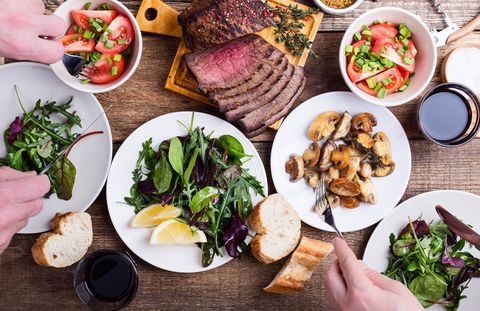 They say "The way to a man's heart is through his stomach", and it is not a lie! Cooking food for your man can be one of the most effortless ways to make him feel special. Not only that, this could also be an amazing way to win his affection.
One does not have to be a perfect cook, it is about the efforts you take and make him know that you are working hard to retain intimacy.